Inductor
Common Mode Choke WTCF Series
A.      USB line for personal computers and peripheral.
B.      USB 2.0、IEEE1394、LVDS.
For the latest version of the specifications, please refer to the website of Huaxin Technology. The information on the website is only for customer reference. If you need detailed information or ask for other specifications, please write to us and we will have dedicated service.
Download Specifications
Electrical Characteristics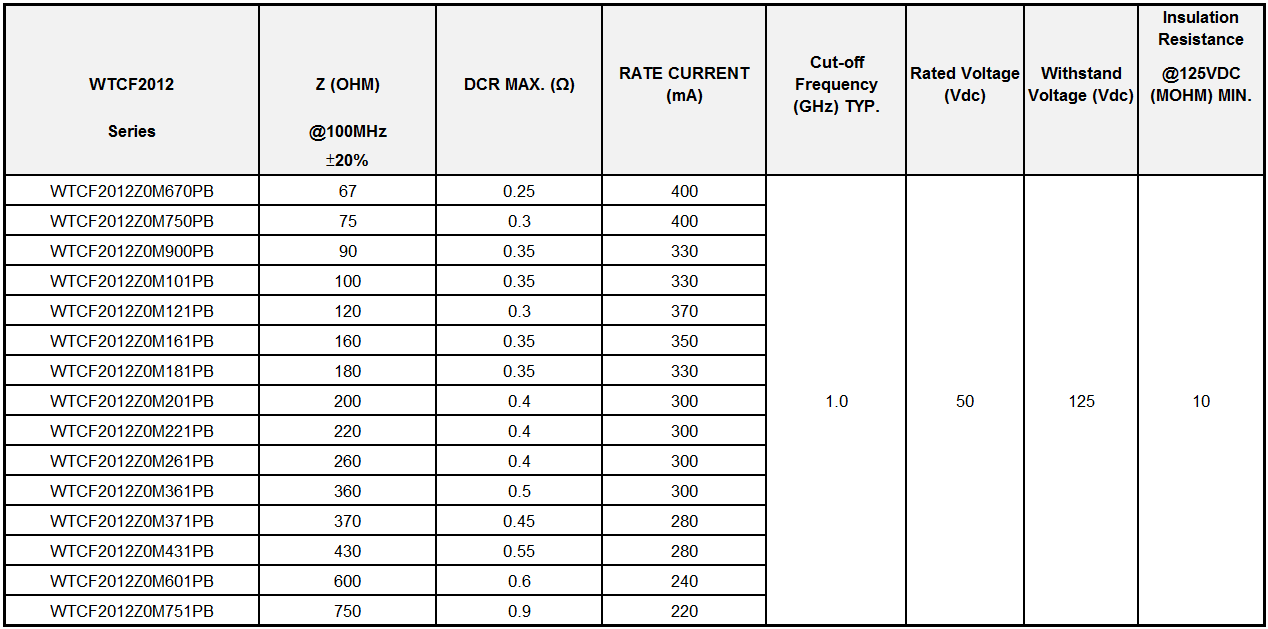 TEST INSTRUMENT
Z Test by Agilent4291B+16197A
DCR Test by Zentech502BC
Insulation Resistance Test by Agilent 4338B
OPERATING TEMPERATURE RANGE: -40℃ ~ +125℃